Our client from Switzerland came to visit our company from Switzerland to Guangzhou with his assistant.
Customers arrive at our company at eleven noon, because our customers are tired by flying. We noon.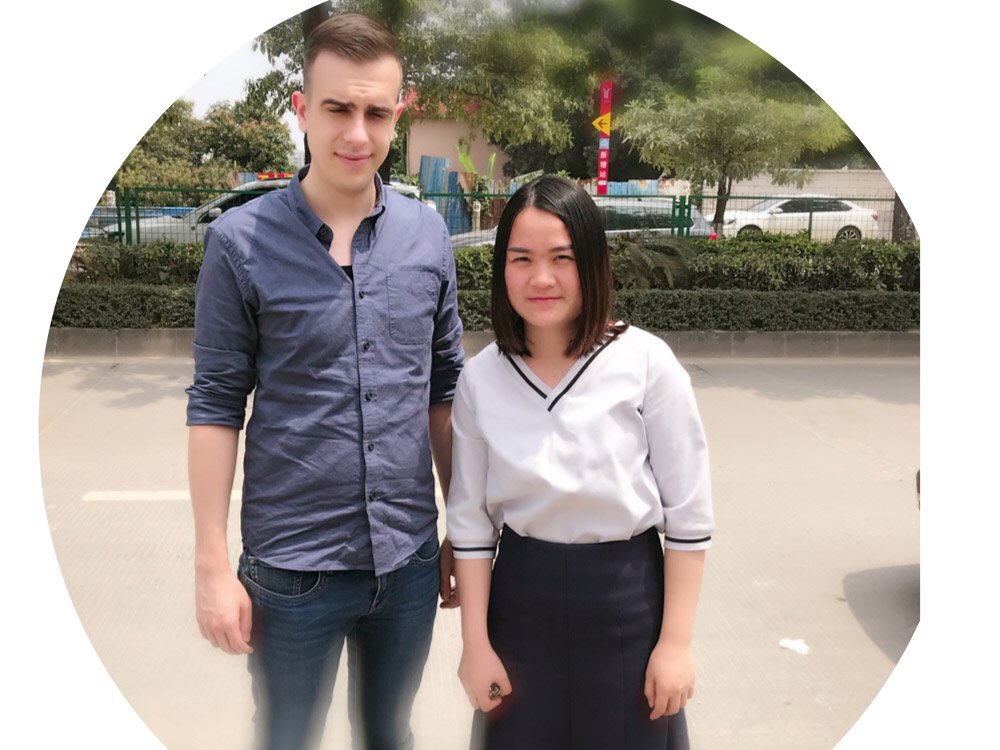 There is no direct arrangement for customers to visit factories. First, arrange customers to rest and eat lunch.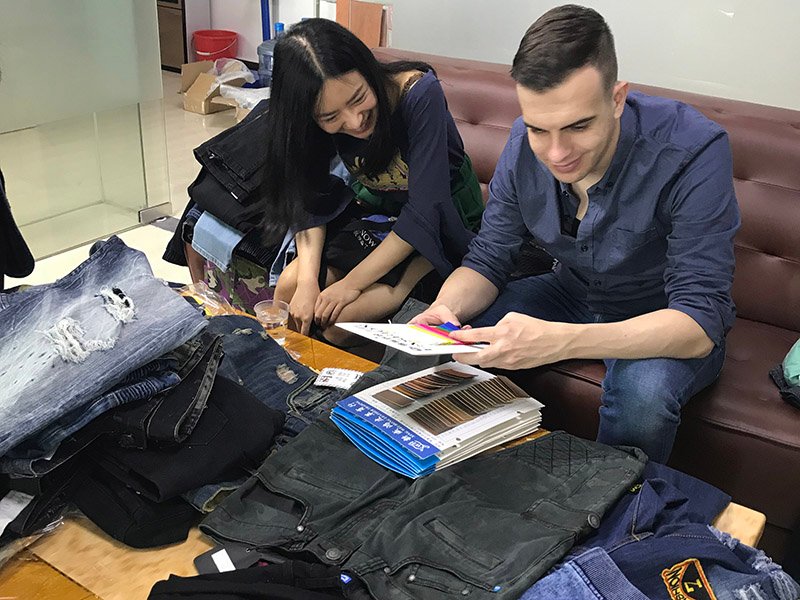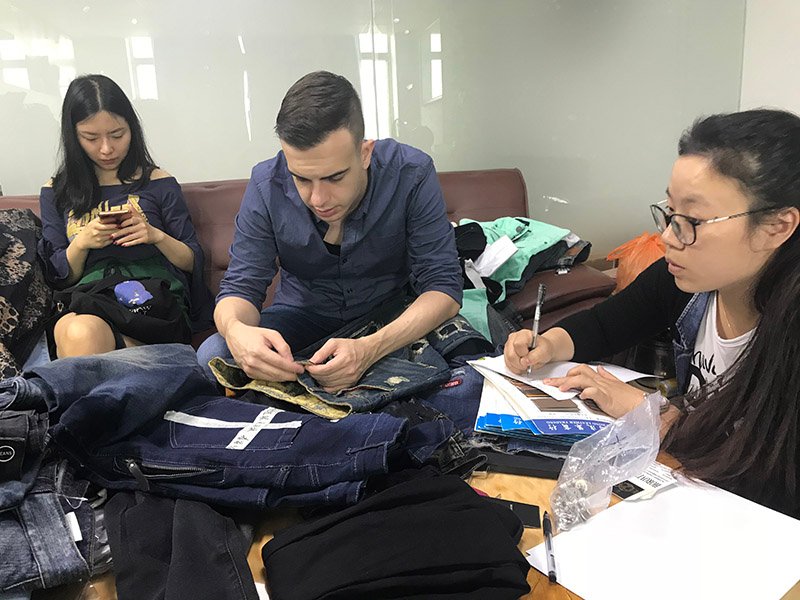 At half past one in the afternoon, we took our customers to visit our company's production workshop, the jeans sample room and the showroom. During the visit, customers saw some of our styles. We quoted immediately, and confirmed the detailed details that need to be changed.