Movie The Sisterhood Of The Traveling Pants, was adapted from hot sale novel.
This movie tells us a story about friendship of four girls. It's their first time to live in Summer by themselves, but one day, they got a magic jeans. They shared this jeans together, and it always can fit them, no matter what body shape they are. And then, they made a decision. They picked up this magic jeans to be a link to contact each other. Each girl spent one week with the jeans, and passed to next girl for next week. This jeans can fly and found its next owner. It brought different life experience to them, and let them got through a special Summer.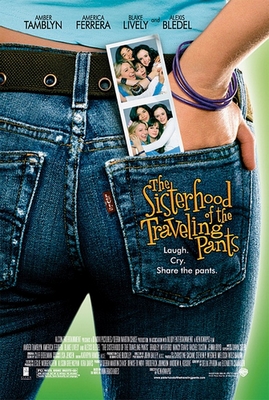 This magic jeans in the movie make their relationship become closer and closer. And it is a witness for this change.
would you like to have this kind of magic jeans?